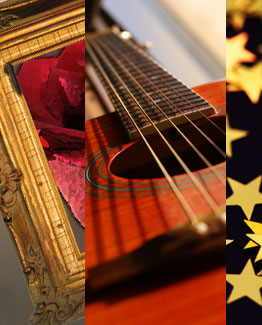 What's New
Plans are underway for a bus trip to the Apple Festival at Peddlers' Village on November 7, the continuation of the Student Artists of the Month program, holiday concerts, and a Designer Handbag Bingo event in the spring.
The planning has also begun for the 10th annual Christmas in the Village event to be held on Saturday, December 5 in the historic Village of Milton with the Village Marketplace (vendors) and live entertainment and activities at several venues. Details to follow.
The next meeting of the Jefferson Arts Committee will be held on Thursday, September 24 at 7:30 pm at the Wiegand Farms meeting room on Catholic Charities Way, Oak Ridge, NJ. Anyone interested in getting involved in any way is welcome to attend. Email artscommittee@jeffersonarts.org for more information.
.